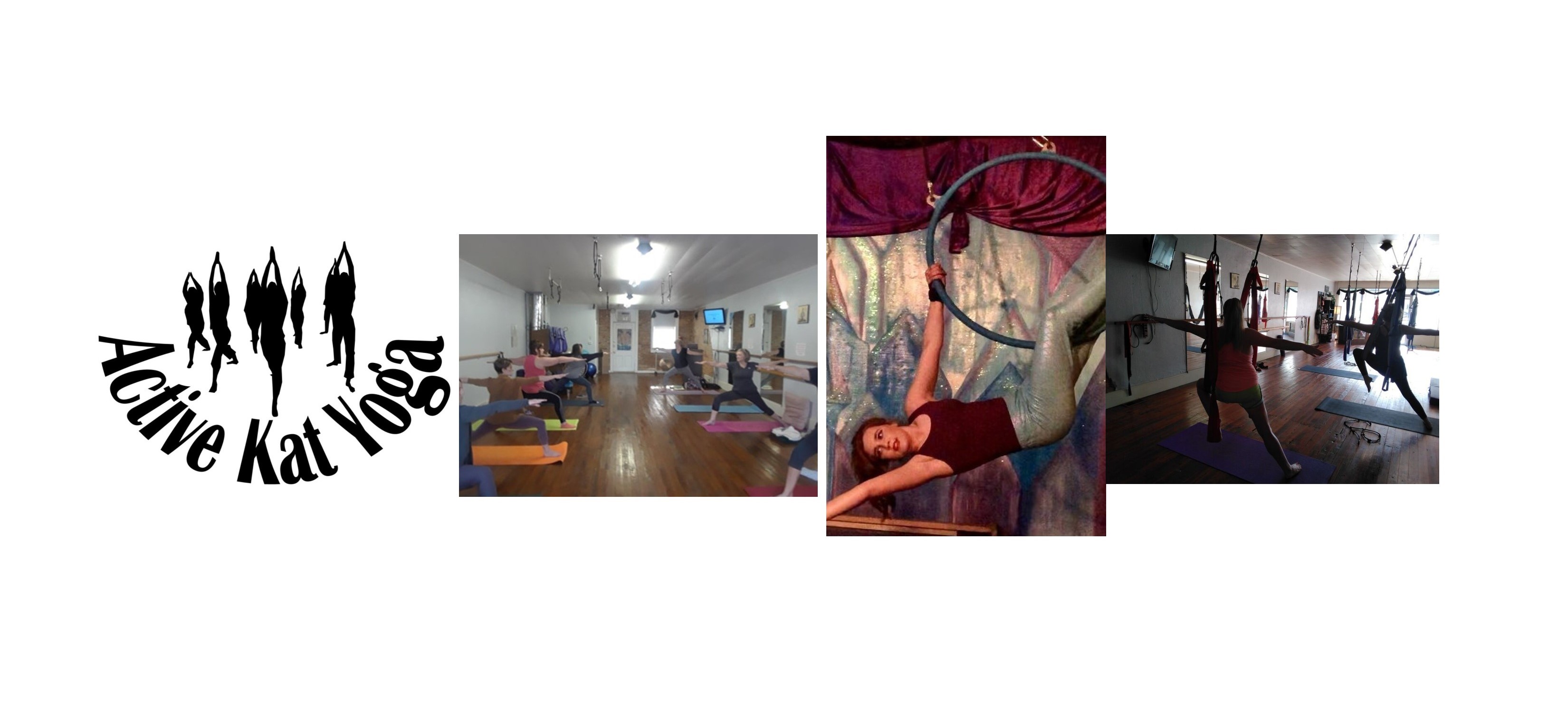 Active Kat Yoga Studio started in 2002 with a few yoga mats and a borrowed space in downtown Doniphan, MO. The borrowed space had air conditioning but no heat and when the cold Missouri winter hit, it was clear they would have to find another space. After a few moves, and some innovative life strategies, Kat and her husband, Brett, bought the building that was the original home of AKY and put in a heating system. It has been the forever home to the studio since 2009.
Today, Active Kat Yoga, LLC is one of the premier yoga studios of Southeast Missouri.
Kat Robinson, studio owner, has worked for more than 20 years to bring her vision of quality yoga classes and trainings as well as holistic health to the region providing a safe, encouraging environment to help her students and clients reach their individual goals.
In addition, to traditional mat yoga and yoga therapy, Kat also offers aerial yoga for both adults and children, and family holistic health coaching services.
Our center is located in the historical downtown district of Doniphan, MO, within walking distance to the beautiful and healing waters of Current River
"Circus the Yoga Way: Adaptive Yoga Circus for Those on the Autism Spectrum."
On YogaTherapy.Health
Kat and Active Kat Yoga had the honor of being featured in Episode 9 of My Ozarks
Our Professional vitamins, supplements, and lifestyle products
provide the best in wellness for all members of your family including
your pets! To start shopping Click Here. To receive 10% off enter code 354141

2023 © 106 South Grand Avenue, Doniphan, MO 63935