Download our FREE 5 Day #SELFCARE Reset!!
You will get meal plans, shopping list, recipes, videos, and more!!
The intention of Active Kat Yoga and Energy Rejuvenation Center is to provide a safe,
encouraging environment to help our students and clients reach their individual goals.
Whether it is stress management, weight loss, health related issues or to improve your game,
we have a program that is right for you.
As Ripley County's premier mind/body center our community is quite diverse, representing all
shapes and sizes, socio-economic backgrounds, and physical abilities providing the basis of
our philosophy of bio-individuality, that what works for one person may not work for the next
person. We help you discover your true you.
Our mind/body exercise classes range from Gentle Restorative Yoga for Health to powerful
Hatha Vinyasa as well as, Pilates, Barre and Aerial Yoga for both adults and children.
However, each class does have one thing in common, to help you create more balance and an
open heart in your everyday life and in all you do.
We also offer healing arts such as Yoga Therapy, Meditation,
Qigong, Reiki, Oxygen Detox Copper Foot Soaks with
Marma Point Reflexology, EFT and ChromoTherapy.
Our health coaching programs offer one on one and group counseling to give support and
keep you on track. Together we will find a plan that's right for you, including nutrition,
exercise, relaxation and we will be there to offer support and guidance. Our clients who work
with a health coach are twice as likely to meet their goals.
Our center is located in the historical downtown district of Doniphan, MO within walking
distance to Current River.
It is the center's goal to help YOU achieve YOUR highest potential!!!!
Get a FREE Yoga Video with Kat when you sign up for our EMAIL LIST
Please enjoy these discounts and offers from our partners And help
our studio receive a commission to help pay for trainings and
programs
STATE OF THE ART MICROBIOME TESTING
WITH
MTHFR Mutation test is a one-time, simple, non-invasive cheek swab that reveals whether you have the mutation and which kind. The MTHFR gene is arguably the most important of all genes in the human body because the it has a direct effect on methylation, intracellular detoxification (therefore, total body detoxification), gene expression, the immune system, and so forth. Click here to see more about this important test.
Use Access Code "activekat" and get 10% off over 10,000 products from our online
dispensary of supplements, vitamins and lifestyle products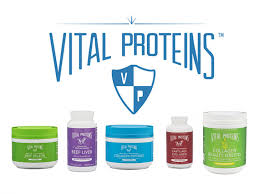 100% grass fed, pasture raised organic bone broths and collagen products.




Contact the Site Administrator

Grads and Fads

Grads and Fads

By Kat Robinson, C-IAYT, E-RYT, INHC

Next Saturday we have our first graduating class from our Registered Yoga School, Active Kat Yoga Training Center, graduating as 200 hr. certified teachers. I have considered it a success with our first graduating class having 8 very talented yoga teachers. I could not be more proud.

As they went out into their journey of teaching, one question kept popping up, "What type of yoga should I teach?" Well, as their lead instructor, I felt that I should give them my best piece of advice I could and that is, "Just teach the class before you."

Over the last several years of being a studio owner I have learned that yoga trends come and go. Styles ebb and flow just like our breath.

When I first began teaching several years ago everyone was looking to yoga as a "new" form of exercise. A form that didn't make them hurt afterward but would give them the workout they needed not only for their body but for their mind. They loved the physically challenging vinyasa and flow classes but also loved the restorative poses at the end. In essence, they wanted a challenging yet nurturing workout.

As the years past, I began to notice that more and more people were wanting less and less of the challenge and more and more of the nurturing. Requests were made for more restorative yoga class times. I don't believe this was isolated to my yoga studio as other businesses in the area of health, wellness and recreation had also noticed this trend, everyone seemed to want to be taken care of these days.

A few years ago I began to see a shift, class numbers began to rise in the vinyasa classes AND class numbers began to rise in the restorative classes as well, and the restorative classes were certainly the most well attended, but both were doing well. I attributed this to the fact that maybe the word was just getting out about yoga in our community and we were just reaching more diverse people.

However, as the last few years have gone by I have noticed that even though the restorative classes are doing very well more and more people are gravitating to the more challenging classes of vinyasa, Pilates and flow, with requests being made for more of these class times. My vinyasa class last night I believe was a record number. But keep in mind the restorative classes are also at record numbers. What I have also noticed is that many students are regulars in both.

So will this trend continue to wane more to the power classes? Or it is simply a sign of the times, that people want to be taken care of but they also want empowerment and strength? My personal belief is that it will always ebb and flow, just like the breath. It is a never ending dance of trying to achieve balance.

This is why it is so important to teach the class in front of you. Trends come and go, people's needs change, from year to year, month to month, week to week, day to day, moment to moment. So always make your practice about your class. Give them what THEY need, not what you need, save that for your own practice. Many, many times I have had an idea of what I would be serving up in yoga class and then having to change that plan just because of the energy of the students. Be flexible in mind and body when it comes to your teaching, your practice and your life.

Congrats to all the graduates!